Jen
One more day of ARTropolis and it's over. Finally! What a long weekend.
For those of you that missed out on bowling fun, here are some pics from the night.
The birthday boy himself! While speaking with his grandma on his cell phone, Matt bowled a strike! He was the hero for the night.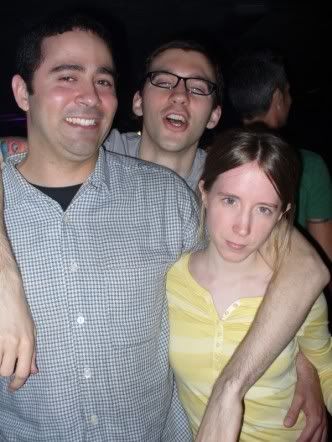 I made Matt take the same picture with everyone who came out for the night. I won't bore you with every picture, but I like this one with Christie and Mike.
and this one with Chris and Kyle.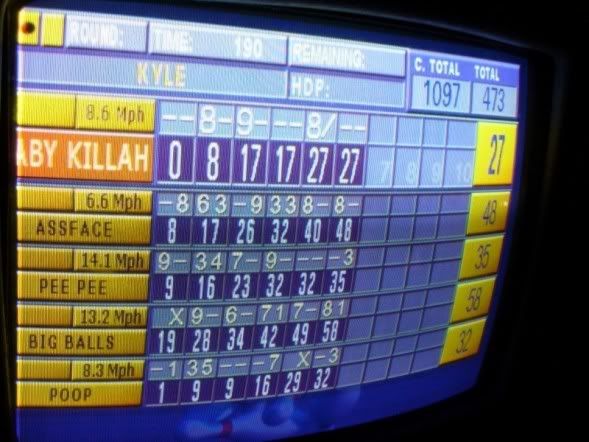 Towards the end of the night, we got bored with our real names and Annie and I changed them into new, more fun, names.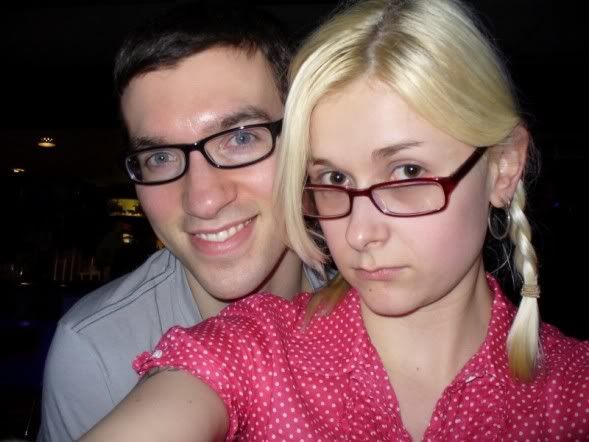 Matt and I!