Jen
Speaking of pumpkins, Mike. . . Just like
the Rockers
, we too had a pumpkin carving gathering. We had some of the best pumkins I've seen this year, including Reba's George Bush pumpkin - see if you can find it in the group picture.
Matt and I did illustrations from Shell Silverstein's a
Light in the Attic.
I loved this book as a child, and you never really realize how creepy his illustrations are until you look at them again as an adult. I have some minor finishing touches on my pumpkin, so I'll post those pics later.
Here's the group before the carving starts.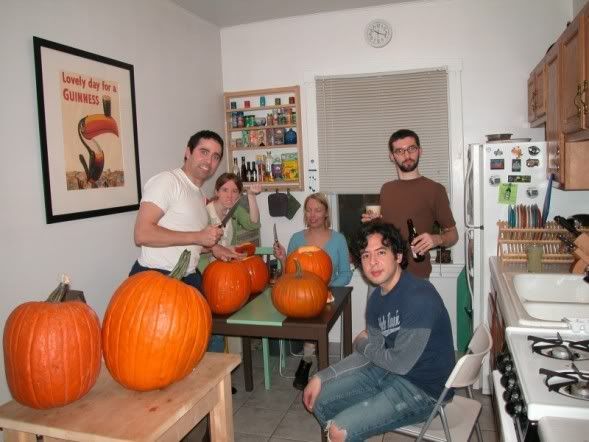 The finished pumpkins!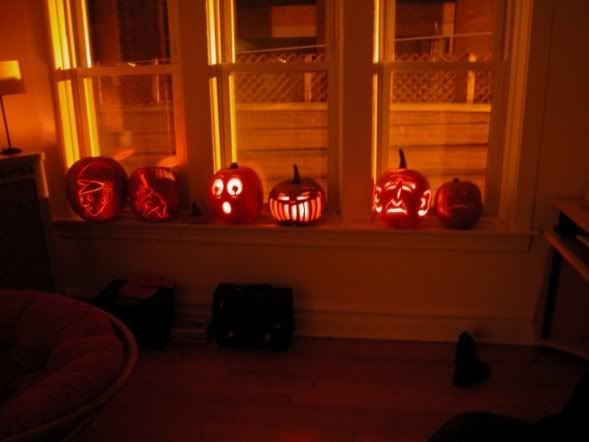 . . . and the artists!